Here are the best Buddhist monasteries and Meditation centers all over the world:
Pa-Auk Forest Monastery, Myanmar
Pa-Auk Forest Monastery (Pa-Auk Tawya in Burmese) is a forest monastery in the

Theravāda

tradition, with emphasis on the teaching and practice of meditation.
Founded in 1926, Pa-Auk Tawya ("the Monastery") is situated in a forest near the village of Pa-Auk, 15 kilometres southeast of Mawlamyine, capital city of the Mon State, southern Myanmar. Extending over 500 acres of land, Pa-Auk Tawya is a full monastery with resident monks, nuns, lay meditators and volunteers. The number of residents varies seasonally from 500 to 1000. Presently, there are over 100 foreign meditators, originating from over 20 countries, residing in the Monastery.
Since 1998, four branch monasteries have been established, coming under the name of International

Buddhasāsana

Meditation Centre, in Than Lyin to the south of Yangon, in Mandalay, in Hpa-An and in Dawei.
It is worth noting that Pa-Auk Tawya, Mawlamyine is the only centre with facilities for the accommodation and teaching of foreigners. The information on this website refers therefore mainly to Pa-Auk Tawya, Mawlamyine.
Wat Pah Nanachat (WPN) The International Forest Monastery, Thailand
Wat Pah Nanachat is a Buddhist monastery in Northeast Thailand, in the Theravada Forest Tradition.
The monastery aims at providing English-speaking people the opportunity to train and practise the simple and peaceful lifestyle that the Buddha taught his monks in the forests over 2500 years ago.
Plum Village, France
For Thich Nhat Hanh, the Vietnamese monk whom Martin Luther King Jr. nominated for the Nobel Peace Prize, cultivating lucidity is a means to connecting with yourself and others.
"When you are mindful of something, you are concentrated on it, and the power of mindful concentration can help you see things as they really are and you discover the nature of interbeing," he recently told Shambhala Sun.
The monastery in southern France that he and about 200 monks and nuns call home welcomes visitors of all ages and features one lazy, unstructured day per week.
Wat Suan Mokkh, Chaiya, Thailand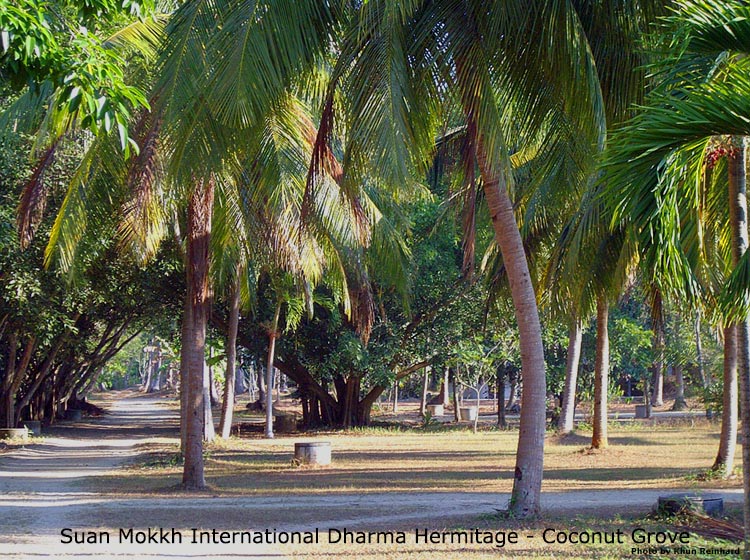 Starting on the first day of each month, this forest refuge offers 10-day meditation retreats.
All levels are welcome, but the conditions are rugged; in the words of Ajahn Buddhadasa, who founded the hermitage: "Live plainly, aim high."
At registration, you turn in your cell phone; beds are a straw mat and wooden pillow.
The wake-up bell is at 4 a.m.
The Garden of Liberation regularly attracts foreigners and is a good choice for those seeking an authentic forest monk experience with instruction in English.
Dhamma Giri

, Igatpuri, India
Dhamma Giri, meaing 'Hill of Dhamma' is one of the world's largest Vipassana meditation centres. It is co-located with the Vipassana Research Institute at Igatpuri in Maharastra, approximately three hours drive from Mumbai. The center offered its first course in 1976. Today tens of thousands of students study here every year. The centre's pagoda has over 400 cells for individual meditation.
Amaravati Buddhist Monastery, UK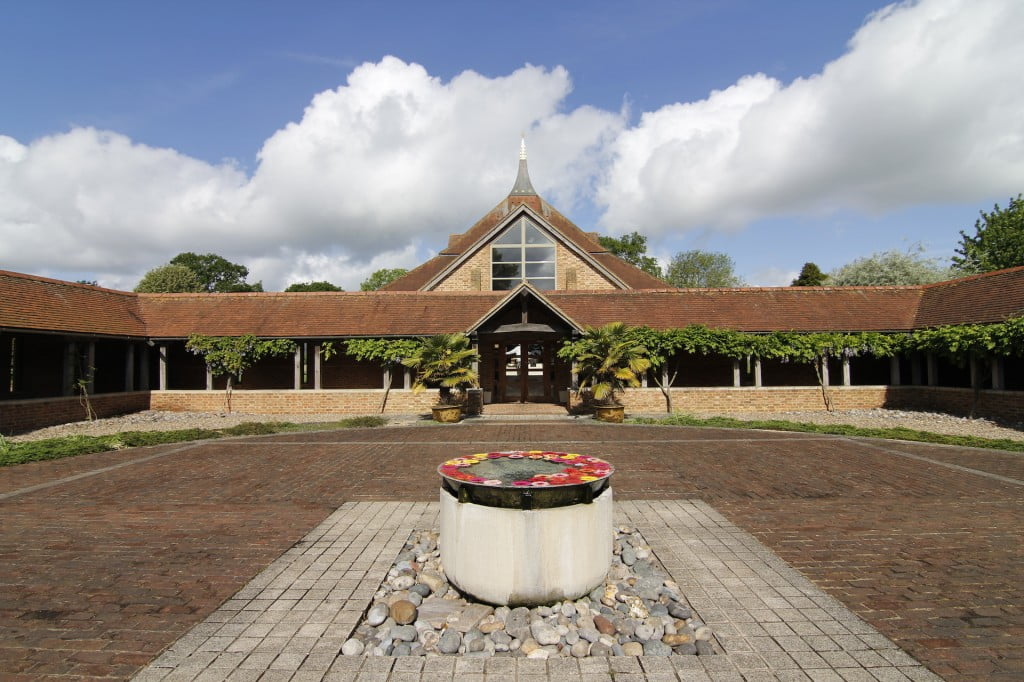 Amaravati is a Theravada Buddhist monastery situated at the eastern end of the Chiltern Hills in south-east England. It is near the Hertfordshire village of Great Gaddesden. The nearest towns are Hemel Hempstead and Berkhamsted.
Established in the early 1980s, the monastery is inspired by the Thai Forest Tradition and the teachings of the late Ajahn Chah, a Thai monk, a Thai monk and renowned Dhamma teacher, who encouraged Ajahn Sumedho to settle in England and found monasteries in this country. In Autumn 2010 Ajahn Sumedho handed over the position of abbot to the English monk Ajahn Amaro, for the previous fourteen years co-abbot of Abhayagiri Buddhist Monastery in Redwood Valley, California.
The purpose of Amaravati Monastery is to provide a place of practice for monastics in the Forest Tradition, whose shared intention is the realization of Nibbana, freedom from all mental suffering. It is also open to guests and visitors who wish to come and stay in a place where there is the opportunity to develop mindfulness, to explore spiritual teachings, and to contribute to the life of the community.
Panditarama Forest Meditation Center, Myanmar
Located about forty miles north of Yangon, Myanmar (Burma) on over 100 acres of landscaped forest, the Panditarama Forest Meditation Center has all the requisites to support your meditation practice. In a beautiful, natural setting, the center offers:
Separate meditation halls for men and women

Dining halls

Interview rooms - where you get instruction from your meditation teachers

Comfortable, well-constructed cabins for single accommodations

Ample space for walking meditation.
This region of Burma has a special connection with Sayadaw U Pandita's early spiritual training. He first studied as a young monk at the nearby Mahabodhi Forest Monastery. For many years, Sayadaw U Pandita thought of building a forest meditation center in this area, and due to generous donations from Sayadaw's local and international devotees, Panditarama Forest Meditation Center has become a major practice center for both foreign and Burmese yogis.

The meditation center is open year-round for meditation practice.

From December 1st to January 31st, the Forest Center conducts the annual Sixty Day Special Retreat which hosts over 100 meditators from around the world for a silent, intensive meditation retreat.
Bhavana Society, USA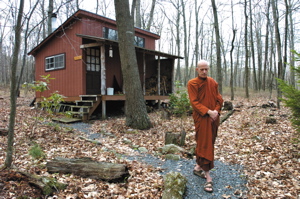 The Bhavana Society was created to preserve the Theravada forest meditation tradition within the context of Western culture.
Our vision is as follows:
To provide a forest monastery where ordained monks and nuns can live while cultivating Sila (morality), Samadhi (concentration) and Panna (wisdom)
To provide training to suitable lay candidates who are seeking ordination and to ordain those candidates at the end of the training period.
To provide opportunities for monks and nuns to become future Dhamma and meditation teachers.
To offer organized meditation retreats on a regular basis to members of the society and to the general public.
To provide space for a limited number of lay people, who will assist in the running of the center, to live as long-term residents.
To provide facilities for a limited number of lay people to undergo private long-term retreats.
Metta Forest Monastery, USA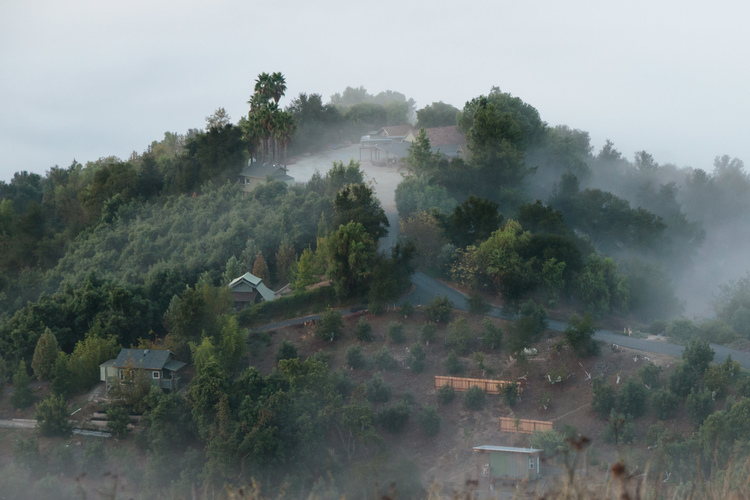 Metta Forest Monastery is a meditation monastery in the lineage of the Thai Forest Tradition. Founded in 1990 by Ajaan Suwat Suvaco, it has been under the direction of Thanissaro Bhikkhu (Ajaan Geoff) as abbot and meditation teacher since 1993. Their Dhamma teachings and more information about Buddhism, meditation and the Thai Forest Tradition can be found at dhammatalks.org.
The Monastery is outside of Valley Center, California at the end of a road in an avocado orchard surrounded by the mountains and chaparral of northern San Diego County.
Being a monastery, its primary purpose is to give men the opportunity to ordain as bhikkhus to practice in line with Dhamma and Vinaya (training rules) taught by the Buddha over 2,500 years ago. Currently there are nine American monks and one Thai monk in residence.
Laymen and laywomen are also welcomed at the Monastery to practice in line with the Buddha's teachings. Please see the visitor Information pages about day visits andovernight retreats.
Temple Forest Monastery, USA
The primary purpose of Temple Forest Monastery is to serve as a place where Buddhist forest monks are able to live, and where those interested can become monks and receive a traditional training. In addition the monastery acts as a religious center, or 'church', for local and regional Buddhists, and also as a resource for those of any faith or none interested in learning from traditional Buddhist monastic life, teachings, and practice, where one can receive guidance and find opportunities for meditation and quiet reflection. The monastery aims to provide an accessible contemplative sanctuary for anyone interested in this way of life.
Abhayagiri Forest Monastery, USA
Abhayagiri Monastery provides an environment in which individuals, families, guests and residents are given the opportunity to be in contact with the principles of the Buddha's teachings and to cultivate those same qualities in their own lives. The monastery's origins are in the Thai Forest Tradition of Theravada Buddhism. We are open and respectful to all traditions that embody the central elements of the Buddha's Path: generosity, virtue, mental cultivation, wisdom, and compassion.
With traditional monastic practice as its foundation, Abhayagiri provides an opportunity for men and women to live the forest-dwelling life of simplicity, meditation, and self-discipline, thereby supporting all to fully enter upon the Buddha's Path to Enlightenment.